The Royal Norfolk Agricultural Association brings Harfest to the Cathedral Close for another year, with Leathes Prior as sponsors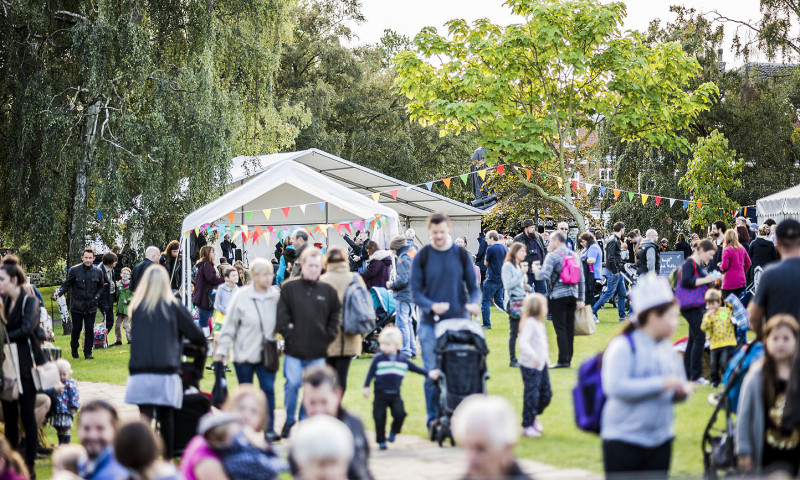 ---
Leathes Prior will be supporting Harfest by sponsoring the Farmers' Market at the event this year, which is hosted by the Royal Norfolk Agricultural Association (RNAA). The fantastic event, which celebrates Norfolk's harvest, will take place on Saturday 7th October on the picturesque grounds of Norwich Cathedral. The autumn fayre is free to attend and is therefore an excellent option for all of the family.
Leathes Prior is delighted to be sponsoring the Harfest Farmers' Market as the RNAA bring the farm to the city, right to the firm's doorstep in the Cathedral Close. Leathes Prior regularly supports the Royal Norfolk Show and with an increasingly strong presence in agriculture and equine across Norfolk and Suffolk, the teams are delighted to be supporting such an excellent family event.
The Cathedral Cloisters will be transformed into a Farmer's Market where you can sample from a variety of the very best food and drink Norfolk has to offer. There will also be plenty of fun for the family and activities to take part in, with live entertainment all day including local bands and performing arts groups.
You can also take part in the Great Norfolk Scarecrow Competition and take a tour of Mr Mawkin's Farm to visit Jelly the Jersey and her calf, miniature donkeys, Norfolk Horn sheep and much more.
Harfest will be kicking off at 10.00am on Saturday 7th October, with things drawing to a close around 4.00pm, and there is a Harvest Thanksgiving Service at Norwich Cathedral on Sunday the 8th at 3.30pm.
You can find out more about Harfest on the RNAA website here.