Payment Notices – why Heathrow caused some relief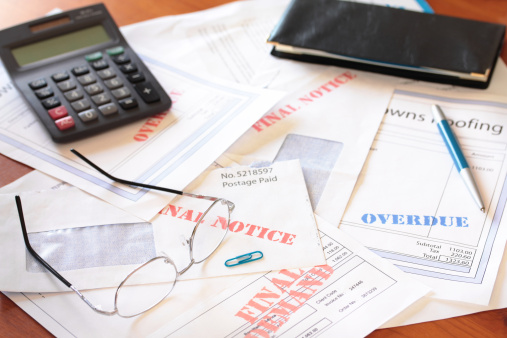 ---
Picture the scene. You're a relatively successful small business with your own premises in a rural spot in Norfolk. There's a big bit of land out back and you've decided to expand into it and build a new workshop/factory. It's a big project, but your business has a decent trading record so you've been able to borrow, say, £2m to get the work done (secured over everything you've got). You've ploughed a lot of your own cash into it too. Planning is granted, and off you go. You're sensible, and you get a surveyor involved to put the project out to tender and to administer the contract, and you appoint a construction company with a good reputation to be the main contractor on a JCT contract (let's say it's a Standard JCT 2016). You're going to pay monthly payments depending on what work is done. Easy. What could go wrong?
About 18 months in, your contractor sends you one of their payment applications. It's for £1.5m. That's silly, obviously. You're towards the end of the project, have paid them most of the money that's due and there haven't really been any changes to the original spec. There's no way that they could have done £1.5m worth of work in one month; you couldn't pay it even if you wanted to. It must be a mistake. Or a joke. You call the company to say that you think it's a mistake and they say they'll look into it. You have a good laugh with the person on the other end about the amount. No need to trouble the contract administrator about it; you can send the real one when it comes through.
A few weeks go by, and you forget all about the claim for £1.5m. Life has moved on since then. However, you then get a letter from the builder's solicitors to say that because you haven't served a pay less notice the money is due and there's no defence; they give a (fairly unconvincing, but clearly arguable) detailed explanation as to why the amount should be £1.5m. You still think that the work for that month was worth £30,000 at best. Your heart skips a beat, you feel a lump in your throat and you want to cry. When you pull yourself together, you decide that there must be a way round it. The law can't be that cruel. You'll call your solicitors and they'll find a way out.
Under the law as it was stated in cases such as ISG v Seevic [2014] and Galliford Try v Estura [2015] you would, for want of a better phrase, be doomed. Utterly doomed. You would be deemed to have agreed with the interim valuation, and would have to pay £1.5m, even if the builder was not really entitled to £1.5m. The builder could commence what has become known as a "smash and grab" adjudication and ask an adjudicator to award the builder £1.5m. The builder would probably win. The builder would then get summary judgement in the Technology and Construction Court, and again would probably win. The builder would get his costs of going to court awarded against you. Interest would be payable on the money, increasing every day. Once the TCC handed down its damning verdict, the builder could take you for every penny you've got. It could be the end of your business. Everything you've worked for could be destroyed.
Yes, the £1.5m could be reassessed later on in the contract (e.g. in the final account), but by then you would have had to have found the cash to pay the builder's claim and continue with the project. And who has £1.5m sitting around waiting for a technicality?
Fortunately on 27 February 2018 the law changed. Mr Justice Coulson handed down his last substantial judgment as a High Court judge before he gets elevated to the dizzying heights of the Court of Appeal and becomes Lord Justice Coulson and decided that the scenario set out above was all a bit much.
In Grove Developments v S&T (UK) Limited [2018] Grove employed S&T to build a new Premier Inn at Heathrow. The cost was £26.4m. The facts are, as they usually are in cases like these, complex. The main point, however, is that S&T submitted a claim for £14m and Grove tried to serve a pay less notice, asserting that £0 was due. An adjudicator decided that the pay less notice was invalid, so awarded the full £14m against Grove.
S&T tried to enforce its award of £14m in the TCC and Grove asked the court whether they could commence a second adjudication to determine the value of the claim (rather than just being liable for it on a technicality). The lawyers acting for Grove no doubt advised that it was a bit of a long shot, given the clear judgments in ISG v Seevic and Galliford Try v Estura (and plenty of other cases since then too). However, Coulson J was obviously in good mood. He was about to become a Court of Appeal judge and a lord, after all. I'd be in a good mood too. He decided that Grove could in fact commence a separate adjudication to determine the value of the payment application.
It isn't quite roses for our small business, though. In the scenario described, he would still have to pay the £1.5m to the builder before commencing a second adjudication to value the works. However, that is still better than having to wait until the end of the project. It might be possible to beg, borrow and steal to pay the £1.5m (though don't literally steal, obviously), difficult though it might be, and then claim it back shortly thereafter. Adjudications and the TCC work relatively quickly compared to other types of litigation. Just hope the builder doesn't go bust in the meantime.
So the law has softened a little. It's still a good idea to keep on top of the payment regime in construction contracts. It's always going to be a very bad day if you've missed the pay less notice deadline in the contract.
This case might be appealed. It's the kind of case that could easily be appealed; both parties have plenty of money and it's worth the fight for this value dispute. Then Lord Justice Coulson's new buddies in the Court of Appeal can assert their authority over the new guy.