Oral variations – but for how long?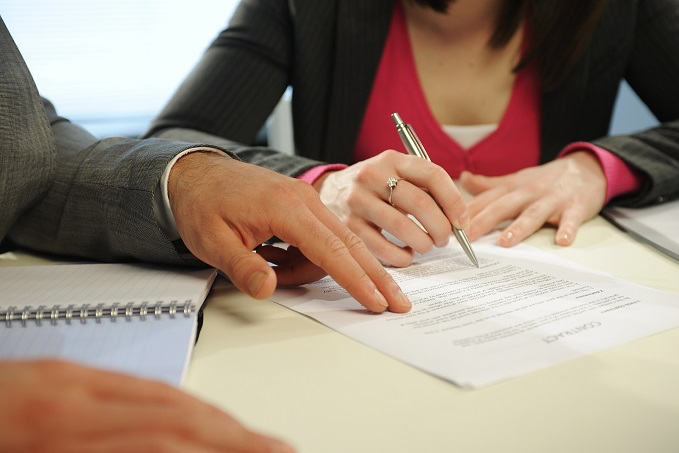 ---
I do like a good box-set. Game of Thrones, Suits, Breaking Bad, and some far more embarrassing series that aren't worth repeating on this blog. If you ever get bored of box-sets, though, the Supreme Court has been televising all of its hearings for several years now. One I particularly enjoyed watching (but which my wife said was a little drier than Man Med, which was her first choice) was Rock Advertising v MWB Exchange Centres, which came out on 1 February 2018 and which you can watch here.
The key issue in the case is whether you can limit your freedom of contract in the future. Specifically, the issue is whether an agreement in writing with an anti-oral variation clause (e.g. a clause that says that a variation agreed verbally is unenforceable unless it is confirmed in writing) can be varied otherwise than in accordance with the terms of that clause.
So far, the County Court and the Court of Appeal have both said that you cannot bind yourself in the future. In other words, an anti-oral variation clause is unenforceable.
The significance of this to construction contracts should not be understated. There are elaborate provisions in most standard form and bespoke contracts to try to limit the parties' ability to agree to oral variations (though the FIDIC Red Book is an exception). For example, the 2016 JCT D&B agreement states as follows at clause 3.7.1:
Where the Employer gives an instruction otherwise than in writing, it shall be of no immediate effect but the Contractor shall confirm its terms in writing to the Employer within 7 days, and, if he does not dissent by notice to the Contractor within 7 days from receipt of the Contractor's confirmation, it shall take effect as from the expiry of the latter 7 day period.
This is really very important on a busy construction site. The Employer will want certainty as to what variations have been agreed, and will not want the contractor to be able to go ahead with expensive works on the basis of a misheard (or disputed) oral instruction. The contractor, by contrast, will want to ensure that all variations agreed on site, whether oral or written, will result in a payment to the contractor and will not be void for want of written confirmation.
To avoid any confusion, it is important to make the subtle but significant difference between an instruction and a variation. Clause 3.7.1 still operates to protect the contractor, in that the contractor will not be obliged to comply with an oral instruction unless it is confirmed in writing. However, if the contractor agrees to the instruction, either expressly or by conduct (e.g. by carrying out the instruction) then it will be a variation agreed between the parties.
The two currently leading cases are Globe Motors v TRW Lucas Varity Electric Steering [2016] and the Court of Appeal's decision in Rock Advertising v MWB Exchange Centres [2016] itself (until the Supreme Court's verdict is handed down). In both cases, the court found that an anti-oral variation clause is not effective. In Globe Motors, the judge referred to a New York case where it was put with characteristically New York poetic style:
Those who make a contract, may unmake it. The clause which forbids a change, may be changed like any other. The prohibition of oral waiver, may itself be waived … What is excluded by one act, is restored by another. You may put it out by the door, it is back through the window. Whenever two men contract, no limitation self-imposed can destroy their power to contract again…
Therefore regardless of what the contract may say, if an oral variation can be proven (no easy task, I should add) then it will be enforceable. For now.
It will be interesting to see what the Supreme Court comes back with. George RR Martin usually keeps readers and viewers waiting several years before publishing the next instalment of the Game of Thrones franchise, and I like to think that this case is almost as nail-biting. The Supreme Court have been thinking about the Rock Advertising case for a couple of months now, so I'm looking forward to a particularly spectacular season finale.