No oral variation clauses – solid as a Rock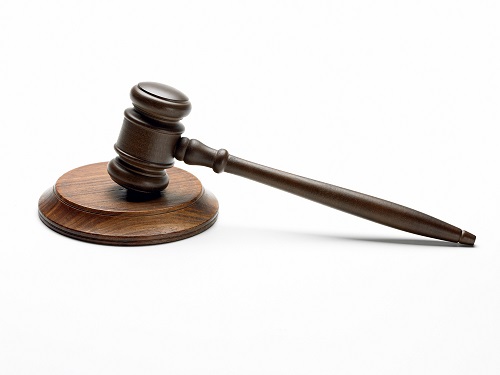 ---
The new ruling in MWB Business Exchange v Rock Advertising is hot off the press, with the Supreme Court overturning the decision of the Court of Appeal this morning. This blog post will explore what the changes mean and how it relates to construction contracts.
What did the law used to be?
So, before this morning (16 May 2018) the law surrounding 'no oral modification' clauses in contracts was very different. Previously the Court of Appeal had held that to uphold freedom of contract, oral agreements that had not been followed up by writing, even though there was a clause in the contract instructing the parties to do so, were enforceable between the two parties. In the case in question (MWB v Rock Advertising) there was an oral agreement to vary the price despite the clause that no oral modifications were allowed. The Court of Appeal argued that the oral agreement to lower the price had consideration because it brought practical advantages to MWB by the prospect of being paid eventually.
This outlook reflects US law "those who make a contract, may unmake it. The clause which forbids a change, may be changed like any other" (quote from New York Court case, Beatty v Guggenheim Exploration Co). This has been further upheld by case law in both Australia and Germany. Until today, the UK courts (at least up to the Court of Appeal) were following that line.
How has the law changed?
When overturning the previous decision and reinstating the No Oral Modification rule the Supreme Court were to look at two issues:
1. Whether a 'no oral modification' clause is legally effective
2. Whether an agreement whose sole effect is to vary a contract to pay money by substituting an obligation to pay less money or the same money later, is supported by consideration.
However for the reasons that will be given below, the Supreme Court decided that it would be undesirable to deal with the issue of consideration since there was no legal effect of the No Oral Modification clause. However, they did briefly mention that all MWB Business Exchange would benefit from the oral agreement are practical considerations and it was up for debate whether this would amount to consideration (potentially overturning Williams v Roffey Brothers, but that's for another day).
Lord Sumption, giving the lead judgment, starts with the theme that freedom of contract and party autonomy operate to the point where the contract is made. After this point the freedom is restricted by what the contract subsequently allows. This is not abnormal for contracts, such as sales of land, and contracts tend to bind parties to some course of action. I agree. After all if you genuinely want to amend your contract, then why not go through the safety net provided by putting it in writing, at least it is clear to all parties exactly what change is being made and what has been agreed upon.
Allowing oral variations to contracts can cause uncertainty in the corporate (and construction) world; without a written record, arguments can arise and litigation can ensue. The Supreme Court argues that such deviations should be reserved only for reasons of public policy.
The Supreme Court shamelessly carry on undermining the Court of Appeal's reasoning breaking down their arguments point by point, and rightly so. The no oral modifications rule is even implemented in international law where 'A contract in writing which contains a provision requiring any modification or termination by agreement to be in writing may not be otherwise modified or terminated by agreement' unless there is reliance by the other party on the change. [Article 29(2) of the Vienna Convention on Contracts for the International Sale of Goods (1980)].
An argument was put forward by the lower court that upholding this rule somehow undermines the general rule that contracts can be made informally. This was disagreed with because parties who do formally make contracts should be allowed to uphold their original intention contract to require writing for variations.
This ruling also does not mean that such oral modifications cannot be made, simply that if push comes to shove the variation will be invalid, meaning you cannot hold the other party to account for it. To protect yourself, you should always adhere to the clauses in the contract and not overlook a no oral variation clause.
At the end of the day, as the law currently stands if you have signed for a contract that has a No Oral Modification clause, there was probably a good reason why and if you do wish to modify the contract than this needs to be done in writing.
How does it affect Construction law?
I hear you ask, how does a case on a dispute over a license in an office block in London (which was the subject matter of MWB v Rock Advertising) impact Construction law? Well, I will use the JCT D&B contract to exemplify my point here. Clause 3.7 provides a No Oral Modification clause (and most other JCT contracts do too). Essentially, where an employer gives an instruction otherwise than in writing it will not have immediate effect until it is put in writing within certain time constraints. The Supreme Court ruling means here that if an employer asks a contractor for a variation orally, say for example for an upgraded bathroom and the contractor does this without keeping any documentation of the request, the employer can simply refuse to pay and the contractor will not be able to do anything about it. Hence it is very important in construction projects to record all the variations in writing. This can create better practice and maintain clarity and certainty between the contracting parties.
Note: the content of this article is for general information only and does not constitute legal advice. Specific legal advice should be taken in any specific circumstance.