Legal Foundations 2 - Choice of contract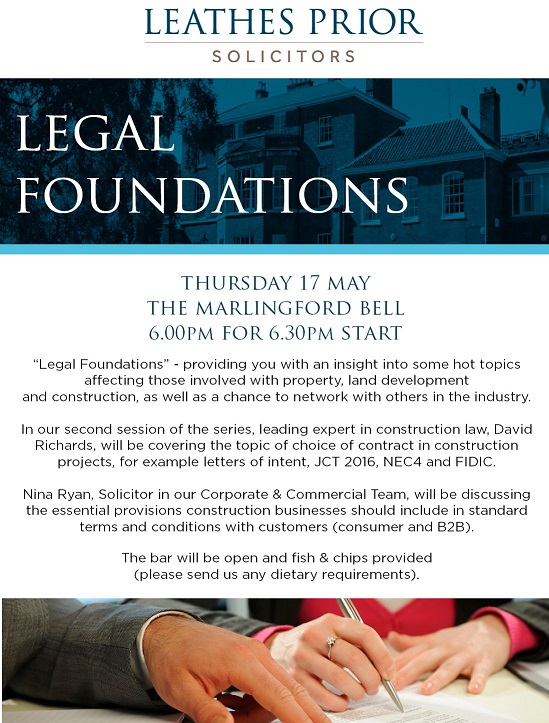 ---
Thank you to all of our guests for our Legal Foundations talk at the Marlingford Bell on 17 May. Fish & chips and beer was enjoyed by all, and I suspect at least some who attended listened to what Nina and I had to say!
Nina Ryan, a solicitor in our Corporate & Commercial Team, talked about terms & conditions and gave some excellent tips on what you should get in them.
I talked about the fascinating world of standard form construction contracts, going through letters of intent and then the main JCT contracts (standard, intermediate, minor works, homebuilders, design & build, major works, management contracting and others), the NEC engineering & construction contract and touching on a few others, including RIBA and FIDIC.
For those who are interested, the judgment on Rock Advertising v MWB Business Exchange Centres is here. This is the case where the Supreme Court found very recently that the obligation in most construction contracts to make sure oral variations are confirmed in writing is most definitely enforceable, by contrast to the way the Court of Appeal had interpreted the law previously.
Anyway, I had a great time and it was really nice to catch up with people before and after the talk. We'll hopefully be able to catch up for the next instalment of Legal Foundations in September 2018.