Leathes Prior's Finance Director to run from London to Cambridge in aid of the NNAB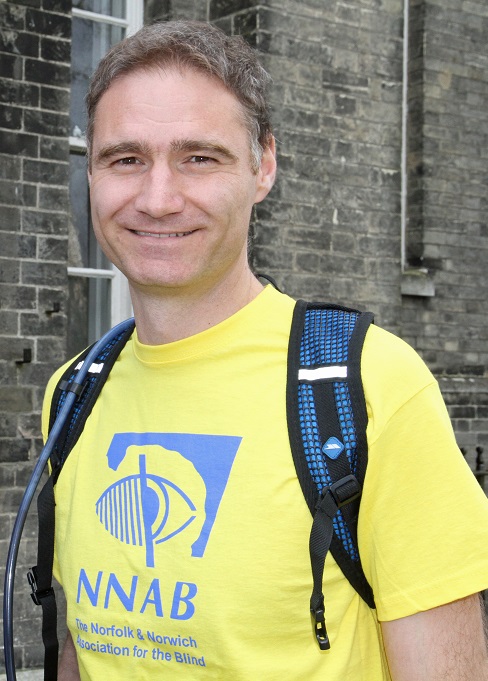 ---
Leathes Prior is very proud to announce that running fanatic Craig Farr, the firm's Director of Finance and Administration, has signed up to take on an Ultra Marathon on the 2nd of July to raise funds for the firm's charity of the year. Leathes Prior supports a different charity every year and has chosen to support, and raise awareness of, The Norfolk and Norwich Association for the Blind (NNAB) throughout 2016.
The local charity cares for visually impaired and blind people in Norfolk and Norwich, providing accommodation and care, community visiting services and educational and recreational facilities. Craig will start his challenge near the Olympic Park in Stratford, London, leave the city to run through parkland and then into the open countryside of Cambridge. The run will total a massive 100km (62 miles!) and is expected to take Craig between 11 and 14 hours. It will begin at 7.00am and will be split into four stages with food stations and, no doubt very welcome, rest stops along the way.
Craig said "Having run in several events up to full marathon distance, I decided to raise the bar and push myself further. An ultra marathon seemed the most obvious next step, though the thought of running 100km does make me nervous. Our firm's teamed up with a great charity this year and I'll be doing all I can to boost their funds as much as I possibly can."
When he is not running marathons, Craig sits as a senior member of the Management Team at Leathes Prior. He delivers ongoing support to the firm's partnership, providing valuable input in the development and implementation of the firm's strategic business plans. Craig has been actively involved in the firm's sponsored running series, the 'Leathes Prior Grand Prix' (LPGP), which is a series of established local road races. He has competed in nearly every race, from 5km to 32km and will now embark on a rigorous training schedule which will see him take on distances of up to 45km. With Leathes Prior's support, Craig hopes to raise as much as possible for the NNAB with ambitions of raising a total amount in the region of £5,000. He will be fundraising in the coming months leading up to the event which will likely include cake bake sales, social media campaigns and calling on the support of friends, family, colleagues and peers.
Michael Talbot, Chief Executive of the NNAB, said "Partnerships like this are vital if the NNAB is to continue and grow its range of services for the visually impaired community in Norfolk. Everything we do is funded by local donations. Two and a half marathons in one go seems a little excessive but it's for a great cause and we'll be backing him all the way." If you would like to help Craig reach his fundraising goal for the NNAB, donate on his Virgin Giving page . To find out more about his chosen charity and the excellent work they do, see www.nnab.org.uk .
Good luck Craig!