Leathes Prior steps up to main club sponsor of Swardeston Cricket Club as new deal is signed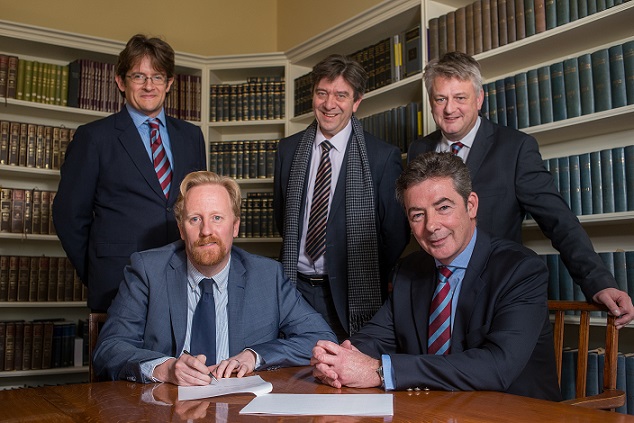 ---
Leathes Prior has signed up to be overall club sponsor of The Gibbs Denley East Anglian Premier League champions as part of a three-year deal. The firm takes over from The Parson Woodforde and Aquaterra Energy, whose financial support over the past four years has seen Swardeston win four consecutive EAPL titles.
For the past season, Leathes Prior has been the sponsor of Swardeston's well-established and growing youth section, also providing kit for the club's team of coaches. The firm's backing also enabled Swardeston to offer discounted coaching in three local schools; Mulbarton Junior School, Cringleford CE VA Primary School and Avenues Junior School, Norwich. Swardeston can trace its club history back over 150 years and in 2010 were crowned the ECB's Cockspur T20 national champions after claiming victory under the live Sky cameras at Hampshire's Rose Bowl ground. Six-times winners of the EAPL, the club now fields four adult Saturday teams, two on Sundays and has five junior teams from Under-9 to Under-17.
Its popular Tuesday evening practice sessions during school term times regularly attract more than 80 youngsters.
Dan Chapman, Partner at Leathes Prior, said "We were really pleased to have the opportunity to take over as Swardeston's main sponsor and continue to support the local sporting community. We were delighted to see our funding from last summer put to such good use in working to grow youth cricket in the area." "It is a natural step for us to take over as overall club sponsor and we hope our backing can help Swardeston continue to maintain its position as one of the leading clubs in East Anglia."
Under the deal, all Swardeston adult and youth teams will wear Leathes Prior playing kit and branded training kit will also be available.
Swardeston chairman Mark Taylor said: "We are very pleased that Leathes Prior has agreed to become our main sponsor. We have very much enjoyed having them onboard this year and look forward to a successful partnership over the next three years. They join our long-term partner CEYMS who have given us fantastic support over the years for our youth set-up". "Whilst performance on the field is very important to us, we are determined to continue building a club which thrives at the heart of a community. The development of our our ladies and girls section has been an exciting initiative for us and we are hugely encouraged that Leathes Prior share our overall ambition."