Leathes Prior Solicitors announced as new Swardeston CC youth sponsor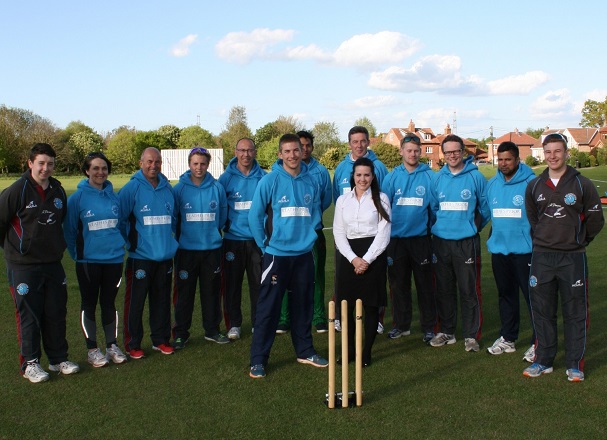 ---
Leathes Prior Solicitors has partnered up with Swardeston Cricket Club to sponsor their growing youth section.
Swardeston can trace its club history back over 150 years and in 2010 were crowned the ECB's Cockspur T20 national champions after claiming victory under the live Sky cameras at Hampshire's Rose Bowl ground. The club has also won the East Anglian Premier League title three years running. Swardeston Cricket Club now fields four adult Saturday teams, two on Sundays and has six junior teams from Under-9 to Under-15. They are also actively growing the girls' section. Leathes Prior will join existing Swardeston sponsor The Parson Woodforde.
The firm's Business Development and Marketing Manager Charlotte Disney said: "We are delighted to be able to support Swardeston as youth section sponsor and look forward to supporting the club's developing role in the local sporting community."
Under the deal, Swardeston's youth coaches will wear Leathes Prior branded kit and the firm will explore opportunities via the club's weekly summer Tuesday night coaching sessions which regularly attract about 90 youngsters.
Swardeston chairman Mark Taylor said: "We are thrilled that Leathes Prior has agreed to become our youth sponsor. The youth section has been growing steadily at the club for a number of years. 2014 saw the formation of a girls section and we are pleased to announce that we will also be running an additional team at Under-13 level this summer. "We are determined to continue building a club which thrives at the heart of a community and as such we are thrilled that Leathes Prior's backing has also enabled us to offer discounted coaching in three local schools this season. Swardeston coaches will be working with the pupils at Mulbarton Junior School, Cringleford CE VA Primary School and Avenues Junior School."
Contact information: Swardeston CC: Stuart Bartram, Sponsorship and media officer, tel: 07714 126337, email:stuart.bartram@brandexinsight.co.uk
Leathes Prior Solicitors: Charlotte Disney, Business Development and Marketing Manager, tel: 01603 281137, email: cdisney@leathesprior.co.uk