Leathes Prior looks forward to another 'Leathes Prior Grand Prix' as the running series grows in popularity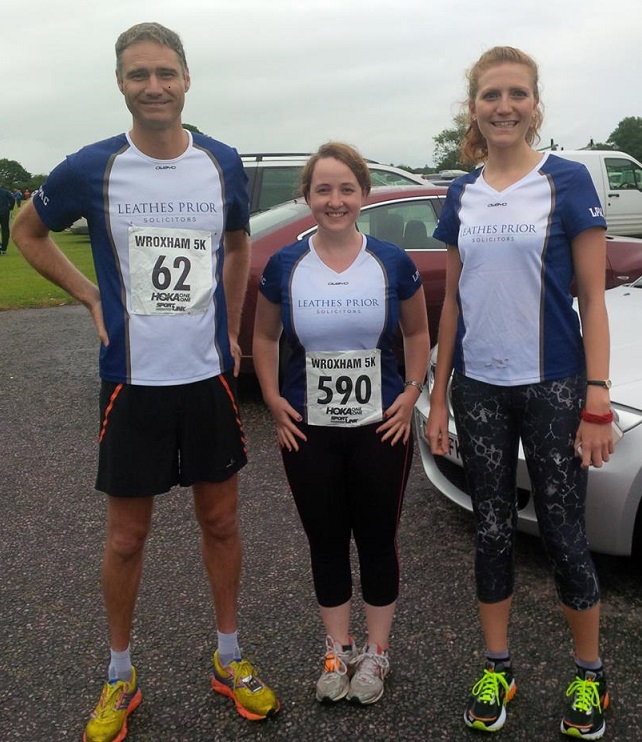 ---
Leathes Prior is delighted to be looking forward to another year in partnership with Athletics Norfolk as we sponsor the Grand Prix running series. The firm sponsored the Grand Prix Series for the first time in 2015 and have now confirmed continuing support for both 2016 and 2017.
The Leathes Prior Grand Prix (LPGP) is a series of established road races from across the county of Norfolk, all varying in distances. Anyone can take part in the LPGP and the series organisers stress that all are welcome. At every LPGP race the winner in each age group scores 100 LPGP points, second place scores 99 LPGP points and so on. The final LPGP standings will count the best seven performances from the ten available races. It isn't necessary to take part in all races but the more races completed the better chances of spotting your name in the standings.
The first year of Leathes Prior's association with the event was extremely successful with race numbers increasing significantly in comparison to previous years. So much so that two races featured in the upcoming LPGP series are already sold out and due to the demand to enter, the number of places made available in the races has had to be increased. 2016 also sees the series add three new races to the calendar including the Valentine 10k, the Broadland Half Marathon and a very challenging Wymondham 20m. The ten races selected to form the 2016 Grand Prix Series are:
• 31 January - Freethorpe Ten
• 14 February - Valentine 10k
• 13 March - Broadland Half Marathon
• 3 April - Wymondham 20m
• 8 May - Dereham 10m
• 11 May - Great Yarmouth 5m
• 15 June - Wroxham 5k
• 26 June - Humpty Dumpty 10k
• 14 August - Great Yarmouth Half Marathon
• 23 October - Holt 10k
To celebrate the successful series in 2015, the first Leathes Prior Grand Prix Presentation Evening took place at the Assembly House, Norwich in November. The top three in each LPGP age group were presented with their prizes along with the winners of the Norfolk Road Running Awards for 2015. The inaugural event brought together the local running community for an excellent evening of celebration. The LPGP presentation evening for the conlusion of this year's series will be taking place on the 18th of November 2016. The Grand Prix administrator for 2016 is Pat Brightman (lpgpraces@btconnect.com) who can be contacted with any enquiries about entering the series. All at Leathes Prior are hoping that their support will help encourage more people to take up running with several of the lawyers taking on the challenge of the LPGP races themselves!