Leathes Prior is pleased to announce the sponsorship of a GoGoDragon in 2015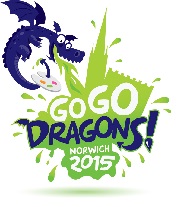 ---
Leathes Prior is pleased to announce the sponsorship of a GoGoDragon in 2015, following on from the success of the GoGoGorillas in 2013. Norfolk charity Break and Wild in Art have chosen the Dragon for 2015, a mythical creature whose legend is much embedded in the history of Norwich.
Leathes Prior is delighted to be working withBreak and Wild in Art, bringing together families, communities, artists and local businesses. The sculpture will be on display outside our offices in the Cathedral grounds during the summer in 2015. Leathes Prior staff and their families will have the opportunity to submit their design ideas for the GoGoDragon.
More details of what it will look like will follow in due course. The firm are looking forward to raising awareness for Break in their efforts to help and provide much needed services for vulnerable children, young people and families in East Anglia. We are delighted to have Break as our chosen charity for 2014 and 2015.