Leathes Prior challenge local professionals to climb the height of Norwich Cathedral spire to raise funds for OPEN Youth Trust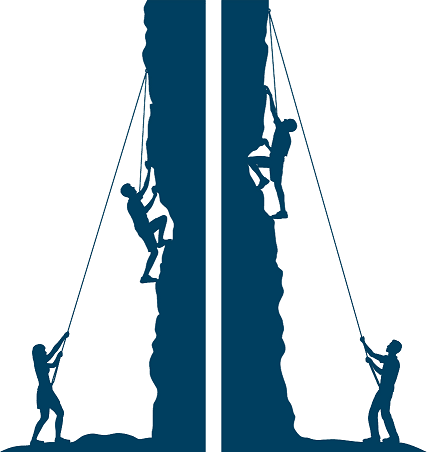 ---
Friday 25th May will see Leathes Prior and other local professionals take on the challenge to raise funds for OPEN Youth Trust by climbing the height of the Norwich Cathedral spire (96 metres) on their indoor climbing wall – Norfolk's tallest indoor wall.
Teams of three from local businesses will be donating £100 to take on the challenge, during which they will have 45 minutes to climb the 96 metres in the quickest time possible – with the winning team receiving the coveted Charity Climb trophy.
Open Youth Trust was Leathes Prior's charity of the year in 2017, when the planning for the event began, and the firm is delighted that every penny raised from the event will go directly to the charity. The charity was established in 2005 to give young people in Norfolk the life skills and confidence to maximise their potential. They now make a positive difference to the lives of over 4,500 young people each year through their drop-in youth hub in the city centre, workshops, gym, dance studio and climbing wall.
Harriet Davies, OPEN's Fundraising Coordinator said; "We are really grateful to Leathers Prior for coming up with this challenge, which will both help raise awareness of our charity and also raise much needed funding, enabling us to continue to provide diverse and innovative ways to engage with young people living in Norfolk. Every donation, no matter its size really makes a difference to us and we encourage everyone to get behind this challenge and make a donation and help the teams race to the top."
If you are interested in entering a team, please email agoldsmith@leathesprior.co.uk. Please note that before teams take on the challenge, a full health & safety briefing from the specialist team at OPEN will be provided, along with all of the necessary equipment. We are offering 45 minute time slots between 9.30am and 6.00pm on the 25th May but please do get in touch to see what times we have remaining.
If you would like to support the event and donate to OPEN Youth Trust, please follow this link.
Teams wanting to get in a bit of practice before the big day are welcome to do so by booking a session on the climbing wall with Dan Jeffrey at OPEN at dan.jeffrey@opennorwich.org.uk.