Leathes Prior agree to become sponsors for Norfolk ProHelp and extend pro-bono commitment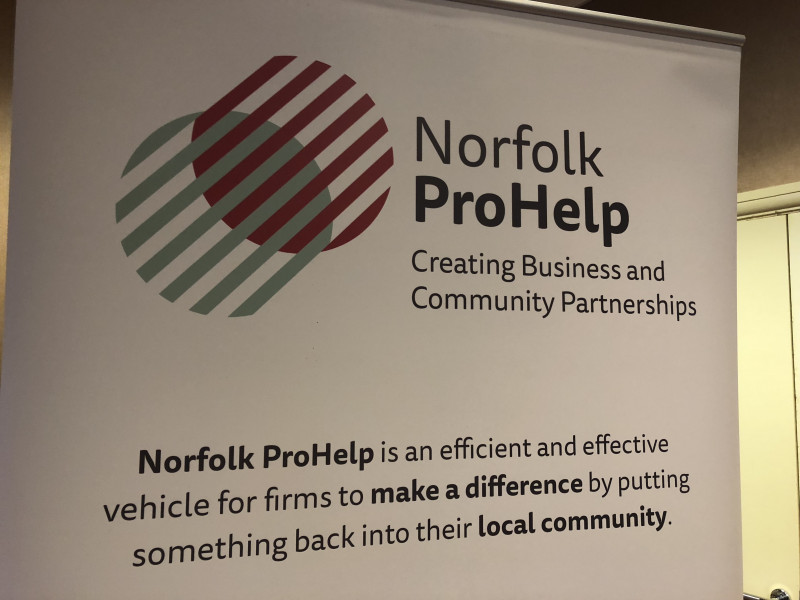 ---
Norfolk ProHelp is a Community Interest Company (CIC) that hosts a panel of 30 private sector firms operating in Norfolk who give an annual commitment to provide their services free of charge to the not for profit sector locally.
Leathes Prior have for some time supported Norfolk ProHelp by actively committing the time and expertise of their lawyers to support the organisation.
At Norfolk ProHelp's annual breakfast meeting today it was announced that the Virgin Money Foundation have provided substantial new funding. Joining Virgin Money as sponsors injecting much needed financial support are local accountants Larking Gowen, insurance brokers Hugh J Boswell and also Leathes Prior.
Partner Dan Chapman commented "We have been pleased to provide professional and legal support to Norfolk ProHelp and the organisations that seek out their assistance for some time. Pro bono work is often a vital resource for organisations that could not otherwise obtain the much needed advice and assistance they require. Clearly, however, Norfolk ProHelp also needs financial support in order to operate and once we heard of their plans for the future, including their new relationship with Norfolk Community Foundation, we were only too happy to provide some financial sponsorship in addition to our ongoing pro-bono commitments."
We look forward to continuing our support of Norfolk ProHelp in the future.
For more information on Norfolk ProHelp visit their website here: https://www.norfolkprohelp.com/