How to get paid! Legal Foundations 3 review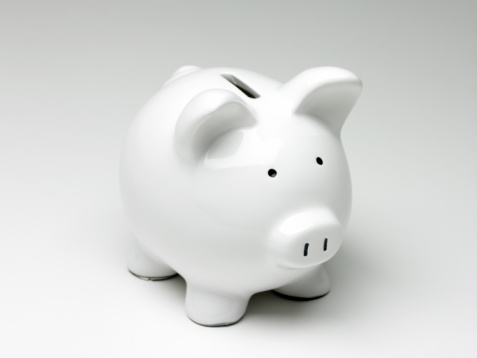 ---
As many avid readers of this blog will be aware, I regularly put on a seminar series for construction law. It has been running quarterly for the past year and I have had a lovely time doing it. Thank you to all of those who attended the last one in September 2018. We have been at the Marlingford Bell for the past three sessions (who have provided excellent hospitality with their beer and fish & chips), but we'll be at a new venue for our February 2019 session (more news to come out shortly regarding Legal Foundations 4).
The last session focussed on money and cash flow. My thanks go to Tony Harrison at McTear Williams and Wood (Insolvency Practitioners) for joining me at that session and for delivering an excellent talk before mine. Tony explained how claims are dealt with in insolvency, what a business can do if faced with a claim that might bring the company down and abuse of winding up proceedings. Tony kept me on my toes by asking about the ICI v Merrit Merrell (2018) case just before we started – to be the topic of a future (slightly belated) blog post.
My part focussed on payment, a perennial problem in the construction industry. No doubt most practitioners will have come across the phrase "cash flow is the lifeblood of the building industry"; the quote dates back to the 1970s from a prominent judge called Lord Denning in a series of construction disputes. It was that case, and far too many more, that led to Latham repeating the point in his 1994 report.
Regretfully, although the Construction Act (i.e. the Housing Grants, Construction and Regeneration Act 1996) has made huge improvements, with the introduction of mandatory payment notices and adjudication, cash flow remains a problem, not least shown by Carillion's recent demise.
Cash flow is actually a problem for parties up and down the supply chain. Employers and developers often encounter difficulties with their funding, and sometimes with difficult contractors, though as the instigators of a project they can usually dictate things like payment terms and whether a project bank account is used, which gives some control.
So what can contractors and sub-contractors do to improve their position, at least when considering how to get paid quickly? The advice I gave during and after the last session was as follows.
1. Have good credit control practices
- Do your advance diligence on customers/clients. Check them out at Companies House, or use a service like Experian or Creditsafe. If they have a bad credit score, get paid in advance or do not act. If you, or anyone you know, have had a bad experience with that customer/client, get paid in advance or do not act. You do not have to take work on from difficult people.
- Get paid in advance when you can. Though much of the construction industry work in arrears, do not be afraid to insist on payment upfront whenever you can. Lots of other industries do it.
- Low or no payment terms. Some main contractors and developers insist on payment terms of 120 days or more; argue against that before you take a case on. If you have control over payment terms, remember that you do not have to give them; you can insist that payment is due as soon as you render an invoice (assuming that is permissible in your contract).
- Monitor your debts. If you're a big enough company, hire a credit controller. If not, invest in software. Failing that, at the very least diarise debts. You do not want to be chasing debts many years down the road.
2. Incorporate terms of business that are useful for most industries
- Charge interest, either in line with the Late Payment of Commercial Debts (Interest) Act 1998 (for businesses) or at around 4% plus base (for consumers).
- Be able to charge your debt recovery cost from the client if they're a business. Charge a small admin fee to consumers.
- Ensure the customer has no right to set-off any counterclaim (drafting that for consumers will require careful consideration).
- ADR (e.g. mediation) is a great clause to have for disputes, but not for debts. You will want to be paid your money without having to jump through any hoops.
3. Incorporate terms of business that are useful specifically for the construction industry
- If you are not paid an interim payment, you will want to stop work until you are paid. You only have an implied right to suspend in commercial jobs. For residential work (and certain sectors such as nuclear and mining) there is no implied right. You must make sure your contract terms allow you to suspend your work. Otherwise you will have to carry on working even if you are not paid.
- If possible, get a retention of title clause. Goods and materials that have been delivered to site should remain your property unless and until you have been paid.
- State clearly when your due date is and when your final date for payment is. The due date should be the date of your invoice (or sometimes at the earlier date of certification) and the final date for payment should be as short as possible, perhaps 14 days.
- Include the right to refer disputes to adjudication (see below).
4. Issue court proceedings if the debtor will not pay
- You can use money claim online or the new (currently pilot) online county court claims system. We would only recommend that course of action if the debt is under £10,000 (i.e. small claims track claims).
- You can use our debtcollector service for debts under £10,000 (our fees are fixed and can be as little as £40 plus VAT to commence a claim). Otherwise, we are happy to pursue claims above £10,000, but the risks are higher so will need to be considered properly.
- County court proceedings can lead to enforcement methods such as charging orders (i.e. a charge over property), third party debt orders (i.e. taking money from the debtor's bank account) or attachment of earnings (if the debtor is an employed individual).
- Sometimes county court judges allow debtors to pay by very small instalments (e.g. £5 per month).
5. Consider serving a statutory demand
- A statutory demand gives an individual or company 21 days to pay, failing which you intend to commence insolvency procedures. It should only be used when there is no defence whatsoever.
- The cost of insolvency is fairly high (around £3k or so) but there is no obligation to commence insolvency after 21 days expire.
- Can be a powerful method of debt recovery.
6. Use adjudication if there is a dispute
- Disputed county court claims can be expensive (often tens of thousands of pounds) and drawn out (two years is not uncommon).
- There are lots of ways to resolve disputes (e.g. negotiations, mediation, etc). However, for the construction industry adjudication is often a good option. It is cheaper than court and takes only 28 days.
- The right to adjudicate is implied into most commercial construction contracts. For residential jobs (i.e. residential occupiers) you will need the contract to include the right to adjudicate (again careful drafting is required with consumers).