Automatic renewal and consumer rights – how can businesses comply?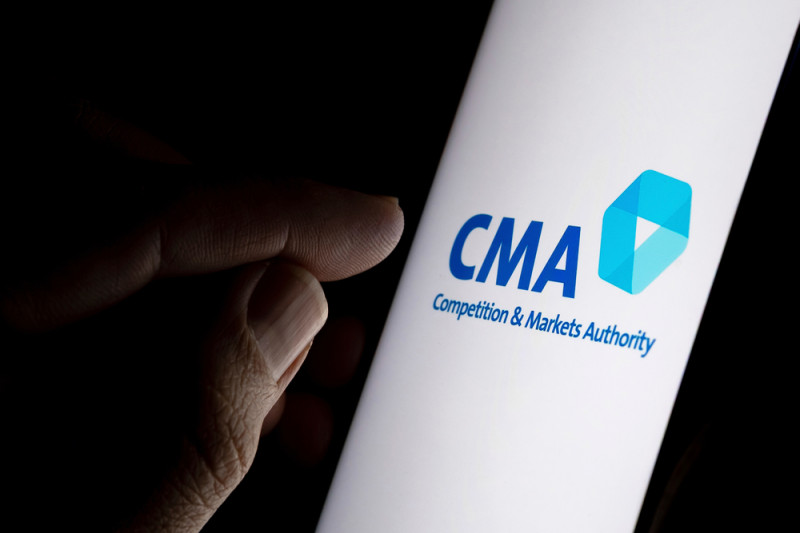 ---
The use of a subscription model to sell to consumers has become increasingly popular over the years. You can now purchase a subscription for just about any product you like, from TV programs, to shaving products, to coffee and beer. According to Yahoo Finance, the average consumer now has five retail subscriptions so it is clear that this is an increasingly popular model.
However, it seems that the regulation of this type of model has lagged behind its rapid growth in popularity, leading to a number of complaints from consumers. One of the most common complaints with subscriptions is that they are difficult to get out of due to them often being set to "auto-renew" (i.e. to roll on from month to month, or year to year, without any action being required to renew).
Why do businesses love auto-renewal?
Where a business can do so within consumer law (or in some cases, on the very edge of consumer law), providing their customers with automatically renewing contracts can be a lucrative strategy.
The nature of auto-renewal means that businesses are provided with more certainty over a steady stream of revenue. Consumers are less likely to take the affirmative action required to cancel an automatically renewing subscription which they don't use, than they are to take action to renew a subscription which does not renew automatically.
Ultimately, businesses using auto-renewal tend to end up with a large bank of customers who pay subscription fees, but do not use the product. These customers are therefore subsidising the subscription fees for the customers who are making full use of their subscription. Gyms are the classic example of this – most gyms would be intolerably full if all their members actually showed up!
Online gaming subscriptions and consumer rights law
Gaming companies have recently come under fire from consumers for their use of automatically renewing subscriptions. Microsoft (who own Xbox) and Sony Interactive Entertainment (who own PlayStation) offer their customers the ability to play online with other players if they subscribe for a monthly fee to access to their online gaming services, which are unavailable without payment.
These complaints have led to the Competition and Markets Authority (the "CMA") investigating claims that gaming companies have potentially breached consumer rights laws.
In response to the CMA's investigation, Microsoft have undertaken to:
Provide more transparent, upfront information to help customers understand their Xbox membership. For example, they will make clear that the subscription will auto-renew unless the customer turns off auto-renewal; when the subscription will auto-renew; how much it will cost; and how the customer can receive a refund after an accidental renewal.
Contact existing customers on recurring 12-month contracts and give them the option to end their contract and claim a pro rata refund.
Contact existing customers who have not used their membership for a long time but are still paying. These customers will be reminded how to stop payments, and if they continue not to use their membership, Microsoft will ultimately stop taking payments.
Provide clearer notification of future price increases and ensure that customers know how to disable auto-renewal if they do not want to pay the higher price.
Speaking from personal experience, I can attest to the fact that cancelling a Xbox live subscription recently was incredibly challenging!
The CMA and auto-renewal practices
In response to a recent consultation from the Department for Business, Energy & Industrial Strategy, the CMA recommended some key terms which companies should clearly state in their terms of conditions for these memberships or subscriptions:
The price of the goods or services on renewal.
The circumstances in which the renewal fee might increase and how this would be calculated.
The steps the customer must take and when in order to stop auto-renewal.
Any refund rights the customer has.
The CMA has also recommended, as a form of good practice, for companies to:
Provide a clear reminder to customers (that is distinct from marketing communication) about when their contract is due to renew at the end of the minimum subscription period. This reminder should also include the date when the renewal payment will be taken, the customer's right to terminate and the right to obtain a refund (where applicable). Additionally, if this reminder is sent out digitally, it is good practice to include a clear link to the mechanism for the customer to cancel the subscription. For maximum ease, this link could direct a customer to their account page.
Send customers confirmation of payment, once payment of the automatic renewal has been made.
Contact existing customers with automatically renewing contracts and give them the option to end their contract and claim a pro rata refund if they no longer want to renew the contract, after payment has been taken.
Contact existing customers who have been inactive for a long period of time but are still paying to check whether the customer is happy to keep renewing and avoid exploiting a loyal customer.
Remind customers how to stop payments, and if customers still do not to use their membership, the company should then cease taking payments.
Provide clear notification of future price increases and ensure that customers know how to disable auto-renewal if they do not want to pay the higher price.
If your business requires any assistance in drafting contracts for the provision of goods and services which on a subscription model (whether automatically renewing or not), then please contact a member of our Commercial Team by emaling info@leathesprior.co.uk or calling 01603 610911 who would be more than happy to assist.