Associate Stephen Wilson heads out to Düsseldorf to race for team GB in his second European Age Group Triathlon championship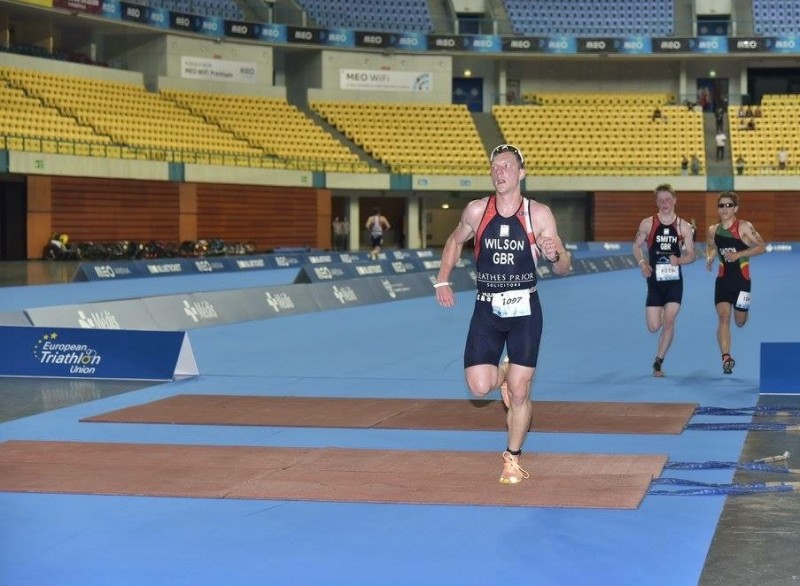 ---
Stephen Wilson, Associate in Leathes Prior's Residential Conveyancing Team, is heading out to Düsseldorf on 25 June to race for team GB in his second European Age Group Triathlon championship, with sponsorship from the firm as support.
Stephen pre-qualified for the race in Germany after a very impressive third place finish in the European Championships in Lisbon 2016 and despite recently becoming a father and having early season injury troubles, he is hoping to go better this year.
Stephen said: "The triathlon season started slowly for me this year after having an early injury layoff; however, I'm now reaching the same training performances as last year and after taking the Age Group win at Beccles Triathlon at the beginning of the month I am confident I can improve on last year's result in Lisbon."
Stephen carefully balances training with family and work life and the firm are fully supportive of his sporting efforts. Partner and head of the firm's Residential Conveyancing Team, David Clarke said: "We are very pleased to sponsor Stephen for another European Championships and wish him the best of luck in his attempts to bring home another trophy. We actively encourage and support sport in our local community and all at Leathes Prior are right behind him."
With the hard training done, all efforts now turn to Düsseldorf on the 25th.
We will keep you posted with how Stephen gets on.