A day in the life of a Trainee Solicitor at Leathes Prior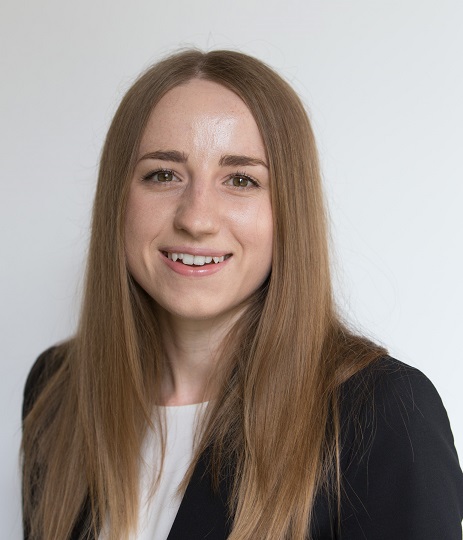 ---
In the lead up to our Training Contract deadline at midnight on 23 July 2017 our trainees will be writing about an average day at the firm; to give an insight into what life is like as a Trainee Solicitor at Leathes Prior. This is 'A day in the life of a Trainee Solicitor at Leathes Prior' written by current trainee Kelly Stannard:
It may be clichéd to say, but it seems like yesterday that I was walking into the picturesque Cathedral Close office for my first day as a trainee at Leathes Prior feeling incredibly apprehensive, and hoping, desperately, that my years at university would assist in the challenges ahead. I am now over half way through my second seat, and the phrase 'time flies' has never felt so applicable (that's my last cliché, I promise).
So far, I have immensely enjoyed my different seats each in their own unique way. My first seat was a split seat in which I spent my first three months in our Defence and Regulatory Team and the following three months in our Litigation & Dispute Resolution Team. I found the entire litigation process to be exhilarating and personally rewarding, especially in cases where my research on an obscure area of law or analysis of evidence helped to contribute to a settlement or verdict being reached in our client's favour.
In my current seat, Commercial Property, I was immediately given a lot of direct client contact. Within weeks of being in the department I was conducting client meetings on my own and managing a number of my own matters under supervision. As a trainee at Leathes Prior you are instantly made to feel like a valued and integral member of your team.
It would be misleading to attempt to describe a 'typical' day as a trainee. The diverse range of work which trainees are exposed to within each of the firm's departments means that no two days are the same (yes, that was another cliché, I apologise). However, given the title of this article I shall endeavour to provide some insight into what life is like at Leathes Prior as a trainee on a given day.
I generally arrive at the office at half eight. Whilst my computer 'warms up', I chat to any of my colleagues who are already in the office under the pretence of offering to make the first round of drinks for the morning. After securing my caffeine fix, which is essential in my case for providing the mental fortitude to tackle the day ahead, I check through my emails and prepare my to-do list for the day.
Over the course of the morning I review and amend a lease together with the respective agreement for lease and report on the lease provisions to the client; prepare security documentation in preparation for a meeting with our client at the beginning of next week; amend a deed of variation and call my client to obtain answers to additional enquiries I have received from the other party's solicitor.
As it is a lovely day, the other trainees and I decide to capitalise on the sunny weather and arrange to eat lunch together outside the offices in the Cathedral Close. One of the perks of Leathes Prior being in such a central location is that we have our pick of all the best local lunch spots. Although, regrettably, I often resort to a supermarket meal deal through sheer un-imaginativeness, I do now make a conscious effort to try different local cafes and restaurants with my fellow colleagues as often as possible.
After lunch, one of my clients on a file I am managing calls to discuss the company's plans for developing the land he is purchasing. He has recently reached an agreement with the sellers in relation to the responsibility for maintenance and financial liability of each party for a shared access on the site. I confirm that I will draft provisions into the transaction documents to reflect his instructions and, after doing so, send these over to the solicitor representing the seller for their approval.
I spend the majority of my afternoon reviewing a large box of deeds relating to a large piece of agricultural land recently received from one of our farming clients. Our client wishes to submit a voluntary first registration application for the land and therefore I am tasked with producing epitomes of title and collating the deeds together with preparing the requisite registration documents.
Towards the end of my day I sit down with my supervisor to discuss the next steps I will need to take on a matter I have been managing. One of the many benefits of a training contract with Leathes Prior is the level of interaction and feedback that you receive from experienced partners. 'No question is too stupid' is a general mantra which is adopted throughout the firm, although do expect to be light-heartedly mocked if you ask a question with a painfully obvious answer.
Trainees at Leathes Prior are actively encouraged to become involved in the business development side of the firm. In practice, this means that I receive numerous invitations to attend varied networking events throughout the week. This provides invaluable opportunities to network and build relationships with influential individuals and companies and, in the process, to hone those much sought after networking skills which are integral to the success of any newly qualified solicitor. So far this year I have attended a lego building competition (my team didn't win, but I maintain that we were robbed), impersonated a rabbit in a pub crawl challenge (see photographic evidence here) and watched Alex Neil be grilled mid-season at a question and answer evening at Norwich City Football Club. Tonight is no different, after work I am heading off to the annual Norfolk Show Masquerade Ball.
If you are someone who values a sociable working environment, is excited by the prospect of early responsibility and wishes to be involved in complex and valuable work from your first day, I strongly recommend applying for a training contract with Leathes Prior.