Stamp Duty Land Tax and Shared Ownership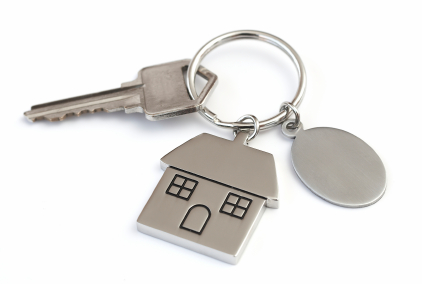 ---
The calculation of Stamp Duty Land Tax (SDLT) on Shared Ownership properties is dealt with in a slightly different way to a normal open market property.
When a share in a property is purchased there are two options available for paying SDLT:-
1. Making a one-off payment based on the open market value of the property at the time of purchase
2. Paying any SDLT due in stages
Option 1
If you decide to make a one-off payment on your initial purchase, this is known as making a market value election. Stamp Duty is not currently payable on open market values up to £125,000. However if the total value of the property is between £125,001 and £250,000 (which is usually the case with a shared ownership property) the SDLT payable will be 2% of the total market value less the £125,000 SDLT free portion, for example on an open market value election of £250,000 SDLT would be payable on £125,000 namely £2,500.00.
If, after initially making a market value election on your purchase, you decide to purchase further shares in the property (staircase), no Stamp Duty Land Tax will be payable. If you continue to staircase and are eventually able to purchase the freehold of the property (if the property is not an apartment), this still won't attract any SDLT payment – all your Conveyancer at the time will need to do in respect of SDLT is complete an SDLT return to advise HMRC of the freehold purchase.
Option 2
If you decide to pay SDLT in stages, you may pay less to begin with but may have to make further payments if you later increase your share of the property and risk detrimental changes in the SDLT thresholds and higher share values on which the SDLT rate is based upon.
With option 2, you will be charged SDLT on the premium paid for your initial share of the property, ie, if the open market value of the property is £180,000 and you are purchasing a 50% share for £90,000 there will not be any SDLT payable on the £90,000 share purchased as it falls below the £125,000 threshold. An SDLT return will still need to be completed and sent to HMRC.
However, if the open market value of the property were £280,000 and the 50% share being purchased was £140,000.00 then SDLT of £300.00 (£140,000 less £125,000 allowance = £15,000 x 2%) will be payable on the premium as the value of the premium is above the £125,000 threshold. Please also note that your specified rental payment (the annual rental payment to the Housing Association on that part of the property that you have not purchased) is also taken into account when calculating SDLT.
If you purchase additional shares in the property and elected to pay SDLT in stages then you will not have to pay any more SDLT or notify HMRC in an SDLT return until your share ownership reaches 80% or more regardless of whether any SDLT was paid on the initial purchase. However, once your share goes up to, or over, 80% SDLT will be payable on the transaction that took you to or above 80% and also on any subsequent transactions.The percentage rate of SDLT applied to these payments is based on the total amount paid for the property so far, including the initial purchase.This is because the initial purchase and subsequent staircasings are treated as "linked transactions":-
Calculating your SDLT
To work out the SDLT if you buy further shares that take you over 80%:
Work out the SDLT due on the total you've paid for the property to date (including any amounts you didn't pay tax on). For example, if you've paid £160,000 in total so far, the total SDLT due is £700.
Divide the amount you're paying for this share by the total amount you've paid for the property to date. For example, if you're paying £40,000 for this share, divide £40,000 by £160,000 = 0.25
Multiply the two figures, e.g. SDLT of £700 multiplied by 0.25 = £175. This is the amount you need to pay in SDLT for this share.
In summary:
Option 1 – SDLT is paid on your initial purchase based on the current open market value of the property and will be a one off payment.
Option 2 – SDLT is payable on the share price of your initial purchase. No SDLT will be payable on future staircasings until you reach 80% ownership, when you will pay SDLT on the share value that takes you up to and over 80% ownership. The percentage rate at which you pay Stamp Duty will be based on the total amount paid for the property (initial share price plus all staircasing share prices). You should therefore consider future staircasings may risk unfavourable changes in the SDLT threshold or property prices at the time SDLT is payable.
If you have any questions relating to this article then please contact us on 01603 610911.
Note: The content of this article is for general information only and does not constitute legal advice. Specific legal advice should be taken in any specific circumstance.