Parents of young footballers on the rise - what you need to know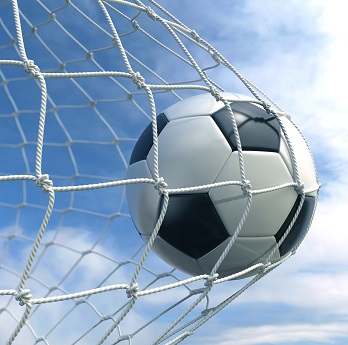 ---
Leathes Prior's Sports Team are increasingly being instructed to advise parents of young footballers as to their legal position when seeking to move Academies.
When a young footballer – from the age of 9 up to the age of 17 when he could potentially turn professional – wishes to change clubs, for whatever reason, there are a host of legal and practical implications that need to be considered and in some cases, challenged.
The Elite Player Performance Plan (EPPP) was introduced in 2011, as the latest English football reboot aimed at developing more and better quality players to compete in the Premier League and internationally. The plan introduced a tiered system of football academies, along with several other changes. However, one change has had a particularly large impact: the introduction of a fixed system of compensation to be paid when a young player moves between academies.
It is easy to see the motives behind introducing a fixed compensation system. It was intended to allow players to move to the best academies in the country, whilst avoiding the complex Tribunal system of awarding compensation, but still ensuring the original club receives some money for the time and resources they have invested in the player. However, the unintended consequences of the system have been severe for large numbers of young players.
So how does the compensation work? When a boy signs with an academy from under 9 level to under 16, they begin to accrue a compensation value for each year they spend with the academy. The amount of compensation accrued then becomes payable by a new club wishing to register the player, after they leave their original club (subject to certain forms, as you'll read below). The amount of compensation accruing each year can be seen from the table below:
| | | |
| --- | --- | --- |
| Age group of the player | Category of the academy | Yearly compensation amount |
| Under 9 to Under 11 | All categories | £3,000 |
| Under 12 to Under 16 | Category 1 | £40,000 |
| Under 12 to Under 16 | Category 2 | £25,000 |
| Under 12 to Under 16 | Category 3 | £12,500 |
Using an example, the problems arising from this are easy to see. Imagine a 14 year old leaves a League 2 club's category 3 academy (the lowest level of academy) having spent his under 10 to under 14 seasons at the club. To sign for another academy, the compensation that will be due is £6,000 for the under 10 and under 11 seasons, and £37,500 for the under 12 to under 14 seasons; a total compensation figure of £43,500.
Unless this player is a top talent, signing for an equivalent academy in League 1 or 2 is likely to be impossible as these clubs would rarely consider paying such a sum for a first team player, let alone a 14 year old long shot whose chance of making it as a professional player is considered to be somewhere around 1%.
Clearly, this compensation system has the potential to (and indeed does) leave many young players on the footballing scrapheap, unable to return to their old club (perhaps due to a family relocation) and unable to find a new club willing to pay the required compensation. That leaves the question: can anything be done to avoid the compensation or, at least, to mitigate it?
When a boy leaves an academy, he will be given one of two forms to sign: a YD7 or a YD10. If he signs the YD10, the compensation rules will apply as outlined above. However, if the club can be persuaded to allow the boy to leave using a YD7 form, he will be free to sign for any club without compensation becoming payable. This is the first means of avoiding compensation and, depending on the circumstances behind the desire to leave (and whether or not it can be said that the Club have met all of their obligations to the player under the EPPP) it may be possible to persuade the Club to facilitate a YD7 exit. However, crucially, where a club has made an offer to retain a player the default position is that they are entitled to use the YD10 form should they wish to do so.
The second avenue to explore is attempting to avoid some or all of the compensation by a negotiation with the releasing club. The full compensation fee does not necessarily have to be paid, if the releasing club is willing to accept less. Therefore, in a situation such as the example of the 14 year old above, the releasing club may well be persuaded to accept a lower compensation figure, in the knowledge that they are unlikely to ever receive the full amount. Other negotiating tools, such as add-ons for future performance, can also be useful in this context and many clubs are prepared to be pragmatic.
Unfortunately, short of negotiating a lower compensation figure or persuading the club to issue a YD7 form, there is not much that can be done to avoid the compensation at the exiting end. Increasingly, we are advising parents whose sons are yet to enter the Academy system and at this point – armed with the ability to negotiate before they submit to the EPPP rules in full – it is possible to pre-agree the terms upon which the young player may be able to exit the club in the future. Clearly most parents are so delighted that their son has received an Academy offer at all that this is not a juncture for them to consider taking legal advice but more and more are now doing so.
One day the legality of such a system of restraining the movement of children, using terms that are often hidden away in the depths of the contract, will surely be challenged in the courts.
The whole system is not without considerable controversy. We have come across many cases where youngsters – sometimes in their early teens or younger still – are effectively stranded and unable to join another Academy. The price tag attached to them can exceed the likely market value of a first team professional player in the Football League, which alone seems odd but even more so when you consider how statistically unlikely it is for that Academy player to ever turn in to a professional player. The whole tenet of the rules runs contrary to normal restraint of trade principles which heavily restrict how adults can be prevented from changing their employer, let alone a minor. That said, there are important reasons why clubs and Academies need protection, particularly those smaller clubs who could lose their best youngsters to the top clubs – but the EPPP system hardly achieves those objectives either and they need a re-think.
Our views on the legality of the system were covered by the Telegraph newspaper in December 2016.
If you have any questions about the issues raised in this article, please contact our Head of Sport, Dan Chapman, on dchapman@leathesprior.co.uk.