License or tenancy?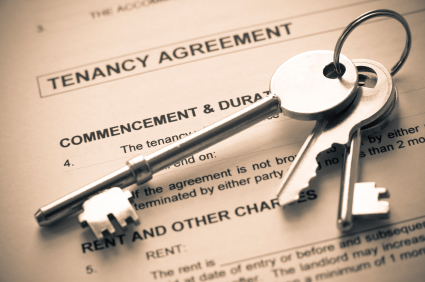 ---
Many people allow others to use their property in exchange for payment but it's sometimes unclear, especially where there is no written agreement, whether there is a license or a tenancy. There are several significant differences between the two forms of agreement and which one you choose will impact on your rights to access the land and how you should arrange your finances. The "label" of the agreement used to set out the relationship between you and the person using your property is not conclusive; the agreement's contents determine whether there is a licence or tenancy. The case of Street v Mountford was a landmark case in this area and stated that simply calling an agreement a license is not enough to make it one. Therefore, it is important to consider which sort of agreement you want and to make sure it is drafted as such.
Characteristics of a tenancy
The tenant has exclusive possession of the land. This means that the tenant will be able to exercise the rights of the landlord and will be able to exclude the landlord and third parties from the property during the term of the tenancy.
There is certainty of the date of commencement and how long the initial term will be. The length of term is set out in the tenancy and it will end on a particular date. What happens after the term has ended, depends on the type of tenancy.
A tenancy creates an estate in land belonging to the tenant.
Tenancies could take the form of a commercial lease, governed by the Landlord and Tenant Act 1954, or a farm business tenancy, governed by Agricultural Tenancies Act 1995.
Characteristics of a licence
A license, essentially, gives permission to one person to do something on another's property.
The licensee will not have exclusive possession of the land and others could use the property at the same time.
It is ideal for short term agreements, for example a license allowing grazing for just one season.
Examples of licenses
Sporting right licenses for fishing, shooting or hunting.
Horse and pony livery (this could accompany DIY or full livery services).
Cropping licences; where a farmer grows a crop on someone else's land, without taking possession of it. However, it is often difficult to structure the agreement in a way that means the farmer does not have exclusive possession of the land.
Rights usually granted as easements (e.g. access ways to land) but where the owner doesn't want the benefit of the right to be attached to the land and last longer than a specified time.
Basic payment scheme
BPS payments can only be claimed for holdings that are considered to be "land at your disposal". The most recent guidance from the Rural Payments Agency on what constitutes land at your disposal suggests that you should: - Have control of the land - Have access to the land - Take profit from the land - Take responsibility for meeting cross compliance rules on the land Therefore, it is unlikely that a person who uses land under license will meet these requirements and be able to claim BPS for that holding. Tenants, on the other hand, often claim BPS on the land they occupy. It is important for the party claiming BPS to be able to show that the land is at their disposal; making a written tenancy essential. If there is no written evidence of the tenancy, the tenant may be investigated for claiming BPS on areas that are not at his disposal and over-declaration penalties can be significant.
Tax
The type of agreement chosen can also have an effect on tax. In some situations the landowner needs to remain in occupation so as to make the most of a tax advantage; in these cases licenses will be used. For example, if you are looking to claim agricultural property relief from inheritance tax on a farmhouse and need to maintain your agricultural use of surrounding land, a license would allow the owner to have occupation, whereas a Farm Business Tenancy would mean that tenant would have occupation. Similarly, granting a license instead of a tenancy may be more appropriate to those looking to use business property relief. For more information or assistance with drafting tenancies or licenses, please contact our Agriculture Team or Commercial Team on 01603 281105. Note: The content of this article is for general information only and does not constitute legal advice. Specific legal advice should be taken in any particular circumstance.