Leathes Prior's Sports Team 'Full Contact' expands into Ireland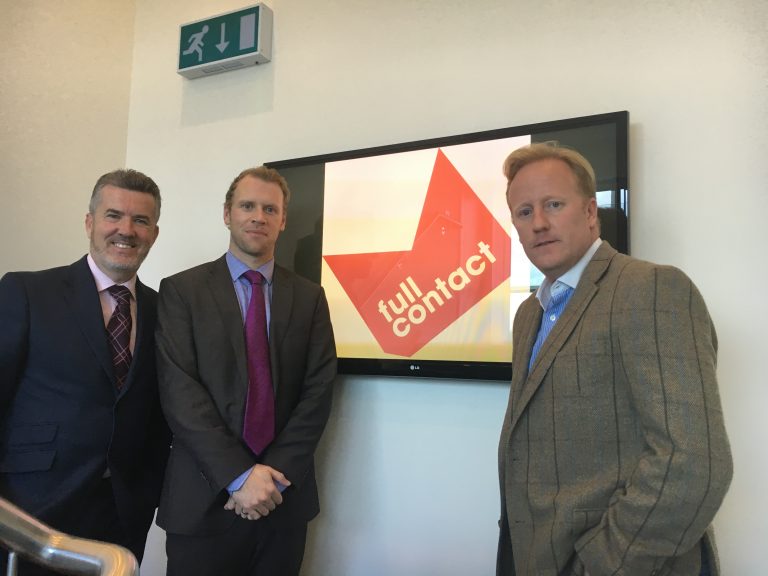 ---
Leathes Prior launched a boutique sports law and talent management offering in 2012. The team, headed by Partner Dan Chapman, has gone from strength to strength with the team now representing sports clubs, teams, organisations and individuals across the country. The latest development is the opening of a new office in Dublin; Full Contact Ireland.
The move comes about as part of a merger with Dublin based football agency Fuze Sport whose principal Patrick Cunliffe will be the new head of Full Contact's Ireland office.
Full Contact Ireland will combine the track record and reputation that Full Contact boast here in England for identifying and nurturing fresh talent (spearheaded by experienced football agent and talent spotter Lee Payne) – often from non-league football – with Conliffe and his team's longstanding expertise in spotting aspiring talent.
The first players to commit their future to Full Contact Ireland include Dundalk's highly rated centre back Andy Boyle and Anderlecht's Irish U21 goalkeeper Liam Bossin, with many more expected to follow in the coming weeks.
"We have for some time been fully aware of the vast depth of the talent in the Irish football scene and indeed represented numerous Irish players from our English base." said Partner Dan Chapman, also head of Leathes Prior's Employment Team.
"Full Contact Ireland is a result of our exhaustive search to find the right opportunity to establish a physical presence in Ireland and to work with the right people who share our work ethic, ethos and values. With the extension of our brand in to Ireland, we believe we can establish a real foothold in the market here and do for Irish football what, in many ways, we have been able to do for non-league football in England."
"I am delighted to have Patrick on board with us – he and I share very similar backgrounds and we really look forward to making a huge success of Full Contact Ireland."
"What Full Contact have done for players in the lower leagues of England by transforming their careers and bringing them to the Championship and Premier League is truly remarkable and demonstrates a sophisticated and knowledgeable scouting and club contact network." added Conliffe.
"We feel that this can be replicated here for Irish players and I felt that there was a gap in the market for a trustworthy and reputable agency in Ireland who know the business inside out."
"Even before the recent crisis with Sam Allardyce and the FA we were strongly of the view that agencies needed to become more professional and transparent. We believe that the additional professional credibility we offer will be important to players and their families as they make their way through the game."