A day in the life of a Trainee Solicitor at Leathes Prior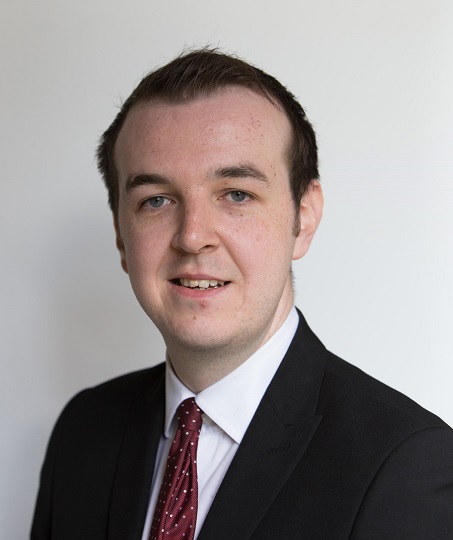 ---
In the lead up to our Training Contract deadline at midnight on 23 July 2017 our trainees have been writing about an average day at the firm; to give an insight into what life is like as a Trainee Solicitor at Leathes Prior. This is the last in the series, 'A day in the life of a Trainee Solicitor at Leathes Prior' written by current trainee Patrick Gibney:
I recall reading the 'A Day in the Life' articles on the Leathes Prior website as I pondered applying for a training contract at the firm back in 2015. I must say that reading those articles certainly helped me make my final decision and I hope that you find the articles that Chris, Jack and Kelly and I have written as insightful as I did a few years ago.
When I was asked to write my 'A Day in the Life' update, I quizzically consulted Google to see what pearls of wisdom it could provide me. Incidentally the top search result is the Beatles song by the same name that featured on the 'Sgt Pepper's Lonely Hearts Club Band' album. It doesn't really help us here (although it is a fantastic song!).
If you were to question the meaning of the term 'A Day in the Life' in typical lawyer fashion, you would come to the conclusion that it is your description of a typical day. Easy enough? I will therefore describe to you the happenings of a typical day of mine at Leathes Prior.
Having spent my first seat in Residential Conveyancing (which I thoroughly enjoyed by the way), I moved to the Defence & Regulatory Team where I assist Solicitor Tej Thakkar and Partner Tim Cary. The work in this department is extremely diverse and I often come into the office not knowing what matter will require urgent attention. Throughout my time with the team, I have worked on a mental health inquest, researched the lawfulness of pricing strategies and assisted in criminal defence work to name but a few.
I tend to arrive at the office at around 8.15am, at which point I check my emails and write-up a 'To-Do List' – I am still very much a pen and paper man! Chris mentioned that it is important to get a head-start in the morning, and I would echo this sentiment.
One thing you will find from a seat in the Defence & Regulatory Team is that your drafting, research and analysis skills are put to the test. Furthermore, you are encouraged to formulate your own opinion, and be able to justify it - all vital skills for any trainee solicitor.
At 11.00am, Tej asks me to draft an article for the Traffic Lawyers website. Traffic Lawyers is a division of Leathes Prior, and it is important that the page is kept up to date and topical. Recently I have drafted articles on speeding sanctions and what to do when you encounter an emergency vehicle whilst driving. I spend the rest of the morning researching the law and putting together a draft for Tej to review before uploading to the website.
At around 1.00pm, I meet with the other trainees and we grab lunch together. If it's a nice day it is always an idea to capitalise on our surroundings and have lunch on the Cathedral green or in the Cathedral cloisters. There are also training seminars set-up within the firm which are extremely useful to keep updated on areas of law that you may want to have a seat in.
At 3.00pm, along with Tej I attend a meeting with a potential new client who has contacted us for advice and assistance on a traffic law related matter. Getting early client contact experience is vital and Leathes Prior have been fully supportive in this respect. I suspect that I will find these experiences invaluable in my later career.
The Defence & Regulatory Team forms part of the wider Litigation & Dispute Resolution Team at Leathes Prior, and at around 4.00pm Chris (another trainee in the Litigation & Dispute Resolution Team) and I are asked to assist in obtaining urgent Witness Statements and Statutory Declarations on a new matter. Urgent matters are commonplace at a law firm and it is a good experience to be involved in these sorts of matters, not only to support your team, but to obtain an understanding of the needs of the client.
At around 5.30pm, I think about my 'To-Do List' for the following day.
The firm is incredibly sociable and there are often events taking place in or around the city. There are also a number of networking events to get involved with in and around Norwich. I have been lucky enough to attend a Business 2 Business Event at Carrow Road where we were able to question Alex Neil, the Norwich City Football Club first-team manager (he lost his job a few months later but that had absolutely nothing to do with us). I have also attended a James Bond themed Young Professional Group Ball at Sprowston Manor and the Norwich Junior Lawyers Division is prominent within the city.
For young legal professionals, your Training Contract is seen as the Holy Grail of your legal career. You invest so much time, effort and money on studying to get to the level that making a good decision when it comes to your choice of training contract is paramount.
For those of you considering applying for a 2019 Training Contact with Leathes Prior, I would certainly encourage you to submit your application before the deadline on 23rd July!